Megan Dodson
Real Estate Manager
Texas | 214-996-9993 V-Card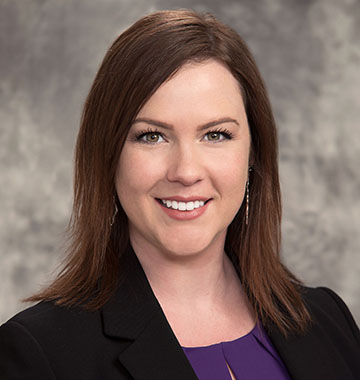 Business History
Megan joined the Collett Management team in March 2019, bringing over seven years of experience in commercial real estate, working from the Tenant and Owner sectors of the commercial real estate industry. At Collett, Megan manages a mix of Collett and 3rd party accounts in Oklahoma, Arkansas, Kansas, Indiana, and Texas. Megan joins us from Texas 1st Commercial Real Estate Group, where she managed 16 properties across Arizona, California, Georgia, Michigan, Texas and Washington in a portfolio that consisted of both retail and industrial projects. As a result of the 10 interstate experience throughout her career, Megan is very adept at efficiently and effectively managing assets across long distances.
Prior to joining Texas 1st Commercial, in 2014, Megan worked at PacificWest Asset Management Corporation, managing their flagship portfolio of 21 class-A retail, office, and medical office buildings in Orange County and San Diego California. In 2012, Megan worked as a Visual Operations Coordinator at Forever 21 in project management over store remodels. Megan earned her B.A. International Business degree, Cum Laude, from California State University, Fullerton.
Megan is passionate about creating the best-fit management strategies for clients that will maximize the value of their asset, and creates a great working rapport with tenants and vendors to turn the plan into a reality. She also enjoys and is very skilled at lease interpretation, and applies this to operating expense recoveries during CAM rec season, recently recovering over $50,000 accumulated over years of under applied real estate tax reimbursements owed to the landlord from a major big box retailer.
Affiliations and Accreditations
California salesperson RE License
Texas salesperson RE license in progress
Active member of CREW (Commercial Real Estate Women) Dallas Chapter