Finnessa N. Sandy
Real Estate Manager
Charlotte | 704.206.8335 V-Card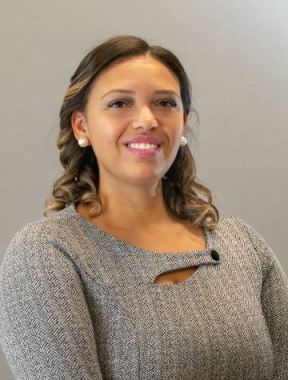 Finnessa joined the Collett Management team in July 2023, bringing over fourteen years of client-based experience and operations management. Her experience includes property and facilities management, project management, financial management, business analytics, budget forecasting, client-vendor services, and lease conflict resolutions for retail, office, and industrial. Finnessa enjoys being a detailed-oriented problem-solver bringing value focused solutions.
Prior to joining the team, in 2021, Finnessa worked for DOMINION REALTY PARTNERS, a real estate development firm that partnered with NEW YORK LIFE on developing and managing the mixed-use asset FNB TOWER/THE REED in uptown Charlotte. However, Finnessa was part of another new build construction team while with LINCOLN HARRIS on the Bank of America account in 2010.
In 2008, she completed her bachelor's degree at Queens University of Charlotte and started her career in Commercial Real Estate. During her career, she has worked with LOWES, Foundry Commercial and Cushman & Wakefield in various capacities both on-site and at a corporate level here in Charlotte and NYC.


Affiliations and Accreditations:
BOMA Greater Charlotte Chapter – Golf Committee Chair
IFMA Charlotte – Board Member
Junior League of Charlotte – Risk Manager