DJ Mugnano
Senior Real Estate Manager
Charlotte | 704.206-8355 V-Card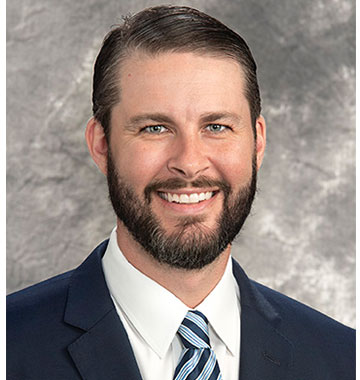 DJ Mugnano joined Collett Management in 2023 to oversee operational and strategic execution of national tenant and grocery anchored retail centers across the Southeast. His primary duties include Capital Management, Budget Implementation, Quality Assurance of Third-Party & Vendor Services and Real Estate Project Delivery.
Before joining Collett, DJ directed a regional portfolio of leased properties for PricewaterhouseCoopers' (PwC) National Real Estate group. Prior to PwC, DJ served as Vice President and Portfolio Manager for CIP Real Estate's Southeast portfolio comprised of over 4 million square feet of owned industrial assets. Additional professional experiences include various roles within commercial real estate including Leasing, Asset & Property Management, Development and Corporate Services.
DJ earned a Bachelor of Science in Business Management with a concentration in Contemporary Business Strategy from West Virginia University and a Master of Business Administration from Queens University of Charlotte.
Education:
West Virginia University, BS in Business Management
Queens University of Charlotte, MBA
Affiliation:
Licensed Real Estate Broker in NC