Charlie Ellis, Jr.
Partner
Charlotte | 704.206.8302 V-Card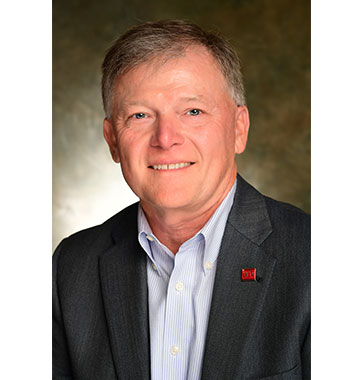 One of four founding members, Charlie Ellis joined Collett shortly after its inception in 1987. During his early years with the firm Mr. Ellis worked as a broker, focusing primarily on business park and industrial properties. In 1992 Mr. Ellis started a property management division for Collett and was named as partner and broker-in-charge for the firm. Under his leadership Collett greatly expanded its management, leasing and brokerage services to include third party representation, construction management and investment sales brokerage.
Along with his expertise in retail and commercial properties, Mr. Ellis has extensive experience in distressed assets and turnaround property assignments. In addition to serving routinely as a court-appointed receiver on behalf of numerous lenders and institutions, Mr. Ellis directs property management, leasing and disposition strategies for their REO properties.
Education:
B.A. in Psychology,UNC - Chapel Hill, 1981
Affiliations and Accreditations:
CCIM Institute, CCIM Member
Chapter President 2019 - 2020
NC Chapter State Board of Directors, 2014 – present
NC Chapter Secretary, 2017
NC Chapter Treasurer, 2018
Institute of Real Estate Management, CPM®
WNC Chapter 40 Board of Directors, 2012 – 2017
International Council of Shopping Centers
Certified Retail Property Executive, CRX
Certified Shopping Center Manager, CSM
Licensed Broker: North Carolina, South Carolina, Georgia